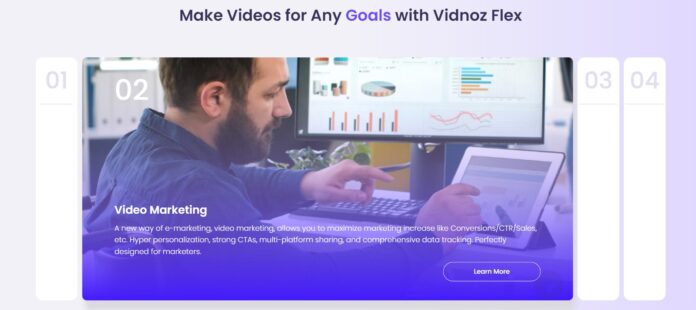 Introduction
In today's digital age, video content has become a powerful medium for communication and engagement. With numerous video creation platforms available, it is crucial for developers to offer unique features that set their app apart. Vidnoz, an emerging video creation app, has gained attention for its potential. In this article, we will review the current state of Vidnoz, explore its features, and provide suggestions for improvement.
The Current State of Vidnoz
Vidnoz is a video creation platform that offers users the ability to generate captivating videos using a range of features. However, upon initial usage and analysis, it becomes apparent that some of its features are quite basic and already offered by other similar apps.
Feature Evaluation
Talking Head: Vidnoz provides a talking head feature that allows users to create videos with a virtual presenter. While this feature is a useful addition, it is important to note that several other apps already offer similar functionalities.
Text-to-Speech: Another feature of Vidnoz is text-to-speech, which converts written text into spoken words. While this feature is handy, it falls short in terms of language options. Expanding the language range would attract a broader user base, accommodating individuals from diverse linguistic backgrounds.
Suggestions for Improvement
Language Expansion: To appeal to a global audience, Vidnoz should prioritize expanding the range of languages supported by its text-to-speech feature. By incorporating more languages, users will be able to create videos that cater to a wider audience, ultimately attracting more viewers.
Enhanced Text-to-Speech Quality: While the current text-to-speech feature is functional, there is room for improvement in terms of voice quality. By utilizing advanced algorithms and natural language processing techniques, Vidnoz could enhance the output to sound more human-like and natural. This improvement would contribute to a more professional and engaging video experience.
Advanced Feature Integration: To truly differentiate Vidnoz from its competitors, it should consider incorporating advanced features. Examples include voice modulation, background music options, and automated subtitles generation. By providing these additional tools, Vidnoz would empower users to create more captivating and professional videos.
Conclusion
Vidnoz has the potential to become a leading video creation app in the market. However, to realize this potential, it is crucial for the development team to address the app's current limitations and consider user feedback. Expanding language options, improving text-to-speech quality, and integrating advanced features will undoubtedly elevate Vidnoz's functionality and attract a larger user base.
As consumers increasingly seek more engaging and unique video content, it is essential for Vidnoz to rise above the competition by offering an innovative and user-friendly experience. By taking these suggestions into account, Vidnoz can fulfill its ultimate goal of bringing in more audience and becoming a go-to platform for video creation.
Disclaimer:  The views and opinions expressed in this article are solely those of the author and do not reflect the official position of Vidnoz or its developers.