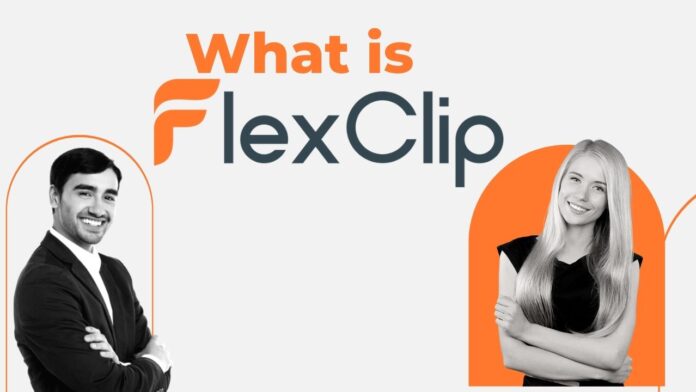 What is FlexClip?
Flexclip is a fantastic online video editor that allows both simple navigation and creative video editing.
The most popular item today is video, yet it takes a lot of time. FlexClip removes that from the picture and makes it quite simple to get started and be imaginative.
FlexClip efficiently provides 3,000+ wonderfully crafted templates for social networking platforms, business, marketing, festivals, and special events. In addition to reducing time when generating videos, it is also quite beneficial for your needs on numerous occasions.
Animated typography, cool widgets, moving overlays, intros, and outros, among other things, can increase the engagement of your movie. You can also find 4,000,000+ stock assets worth of royalty-free films, music, and photographs for your requirements.
You may quickly chop, trim, convert, combine, speed up, or slow down video clips with the user-friendly video editor.
There is no need to download and install any additional software, which is one of FlexClip's other significant features.
– Storyboard + Timeline Mode, suitable for both amateurs and experts.
– The ability to handle everything with mouse drag and drop.
A slideshow creator, movie maker, background remover, gif maker, etc. are all included in the all-in-one toolbox.
– You have access to up to 100GB of cloud storage, allowing you to work on your video projects on a variety of devices without worrying about losing any important files.
– Support for all of the most often used file types, including MOV, WEBM, M4V, MP4, AAC, FLAC, M4A, and MP3.
– Cutting and splitting the video with extreme precision.
– Rotate and zoom in on images and video clips.
– The option of adding your own voiceover.
– A choice to record the webcam and screen.
– Unlimited video creations can be saved and downloaded.
– One-click video sharing via social media icons or URL on your website.
– Exports based on the most widely used aspect ratios, including 16:9, 9:16, 1:1, 4:5, and 21:9.
– The production of high definition videos, including 480p, 720p, and 1080p.
For educators who need to record and create educational videos to engage with students, parents, and staff, FlexClip is ideal.
– Organizations who wish to make business or product demonstration videos without  downloading anything.
– People who want to create home videos to commemorate important occasions like birthdays, weddings, Christmas, etc.
– YouTube channel creators that want to be able to create videos for their channels.
– Businesses that must offer slideshows of timetables.
– The production of viral marketing videos by marketing firms.
FlexClip Pricing
2-Basic Plan
$
9.99
Per Month
3-Plus Plan
$
19.99
Per Month
4-Business Plan
$
29.99
Per Month
What to Buy felxclip ? Click me to buy and use coupon code 90smentor for 30% Discount on flexclip